About Corpus Christi Street Sweeping
Sweeping Corp of America is the largest professional self-performing power sweeping and jetvac services company in the United States. With 70 locations throughout 21 states (and growing!), Sweeping Corp of America provides reliable, efficient, and detailed street sweeping and washing services throughout Corpus Christi and Central Texas that keeps the city looking beautiful. 
From sweeping parking lots, clearing highways, cleaning a quiet street, or clearing out debris after construction and events, our Corpus Christi street sweeping services are unparalleled. Our fleet is here to keep your space looking great and your city's pollution down.
Corpus Christi Sweeping Main Services
We offer extensive street sweeping and street washing services in Corpus Christi and throughout all of Texas. Our clients rely on us to clean everything from a quiet street to a busy highway. 
Using state-of-the-art equipment, we provide a wide range of street sweeping services providing Departments of Transportation (DOTs), cities, and contractors with environmentally conscious solutions that reduce pollution and keep every street as clean as possible.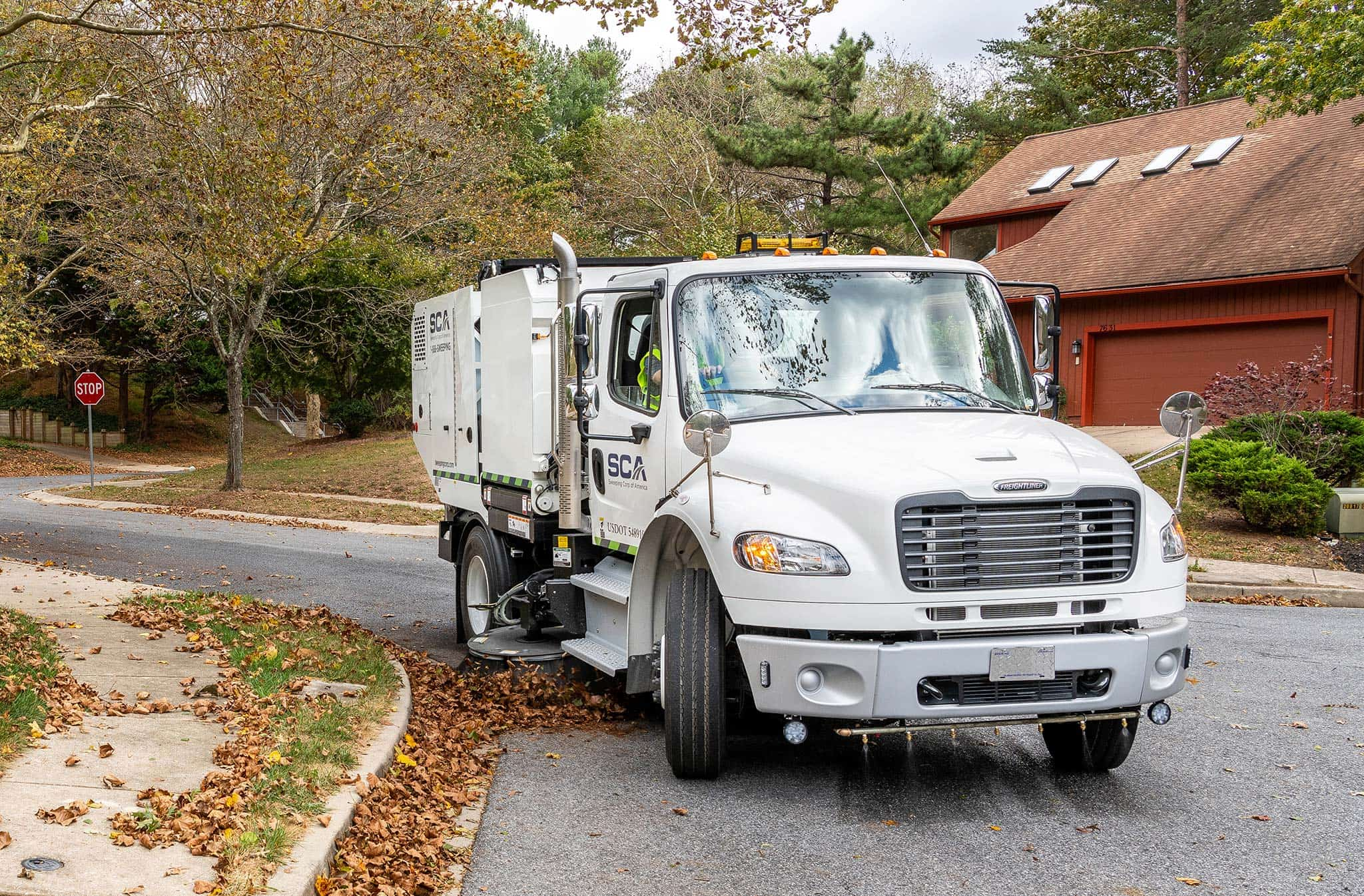 Surrounding Corpus Christi, TX areas serviced
With a nickname like "Sparkling City by the Sea", it's no surprise that activities like fishing, sailing, surfing, windsurfing, and kiteboarding are popular in Corpus Christi, TX. Since Mustang Island runs along mainland Corpus Christi, it's almost like the city has three times as much coastline as you'd expect – and they certainly make use of it. Corpus Christi has all the beach vibes and tourist attractions you'd want from a coastal town, plus botanical gardens, museums, and plenty more to keep the millions of annual visitors happy. And with such a huge tourism industry, making sure the streets around those beautiful beaches and coastal attractions stay clean is a necessity that Sweeping Corp of America is equipped to handle.
SCA also offers street sweeping services to cities near Corpus Christi, like Victoria, San Antonio, Austin, and Seguin. Request a quote today to learn more about our street sweeping services and how we can help keep your community looking its best.
Career Opportunities in Corpus Christi, Texas
Interested in working for Sweeping Corporation of America? We're interested in having you! We're looking to fill various positions across our locations, including street sweeper operators, mechanics and diesel mechanics, driver helpers, and shop helpers. Employment with Sweeping Corporation of America means a full benefits package that includes medical, dental, vision, a 401(k), plus paid vacation and holidays, and the convenience of weekly pay with direct deposit.
Browse our current job openings for Corpus Christi, Texas and see if we have the right job for you.