About San Antonio Street Sweeping
Sweeping Corp of America is the largest professional self-performing power sweeping and jetvac services company in the United States. With 65 locations throughout 21 states (and growing!), Sweeping Corp of America provides reliable, efficient, and detailed street sweeping and washing services throughout San Antonio and Central Texas that keeps the city looking beautiful. 
From clearing highways, cleaning a quiet street, or clearing out debris after construction and events, our San Antonio street sweeping services are unparalleled. Our fleet is here to keep your space looking great and your city's pollution down.
San Antonio Municipal Street Sweeping
If you're a municipality or even a local government, you know that keeping your streets clean and free of debris can be an ongoing struggle in the San Antonio, TX area. In addition to the challenge of keeping your streets clean, you also face the task of finding an economical way to fulfill this demand. Sweeping Corp provides solutions that provide top notch customer service and help you prioritize your local street sweeping needs. We provide plans that sweep at the appropriate frequency and also provide the right equipment to meet the needs and demand of the greater San Antonio Metroplex area.
San Antonio Sweeping Main Services
We offer extensive street sweeping and street washing services in San Antonio and throughout all of Texas. Our clients rely on us to clean everything from a quiet street to a busy highway. 
Using state-of-the-art equipment, we provide a wide range of street sweeping services providing Departments of Transportation (DOTs), cities, and contractors with environmentally conscious solutions that reduce pollution and keep every street as clean as possible.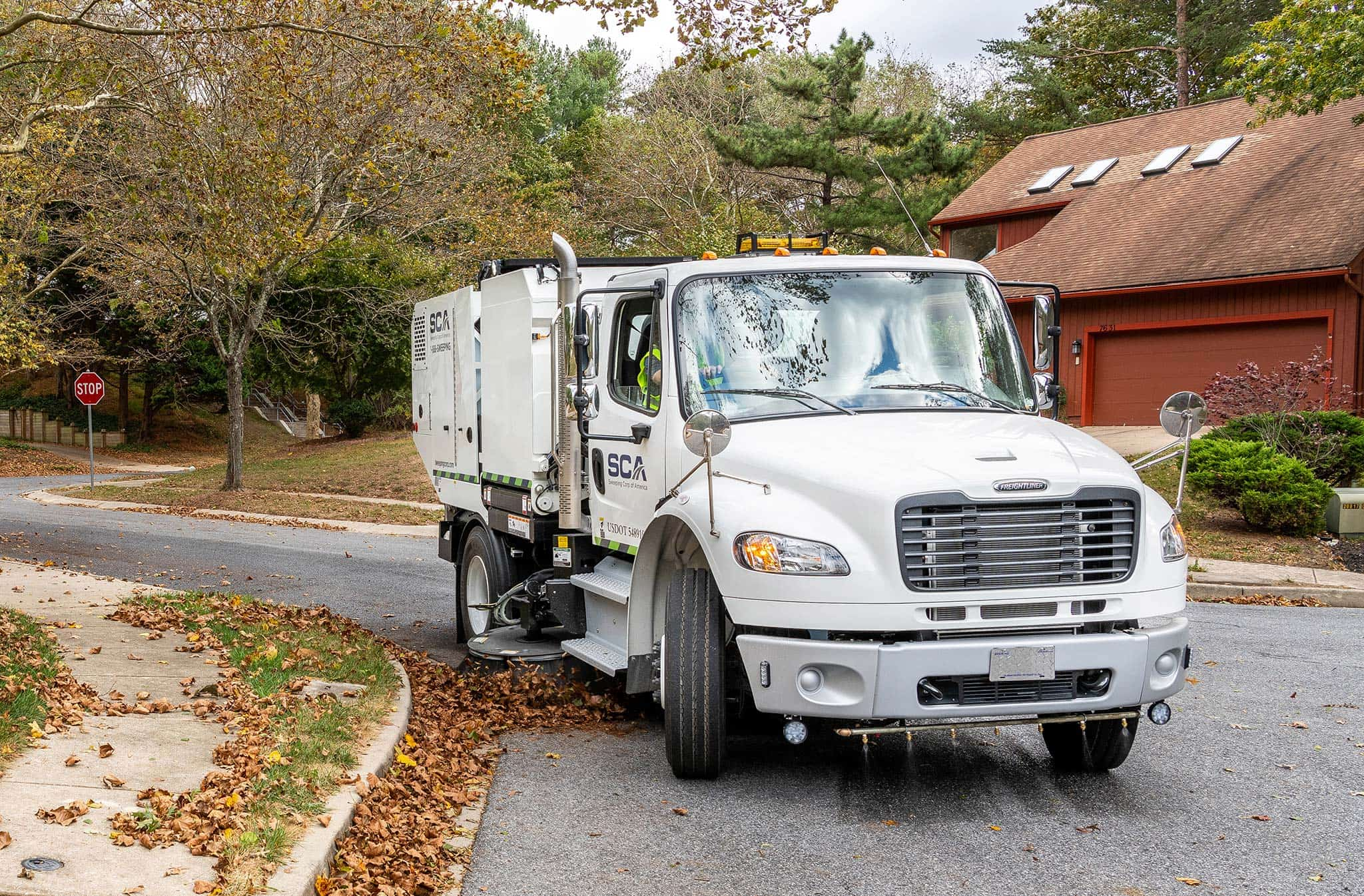 Job Openings in San Antonio, Texas
Sweeping Corporation of America is America's largest self-performing power sweeping services company, and it's still growing! Grow with us by joining our team in San Antonio, TX. We're currently hiring for a number of positions at our locations across the country, including job opportunities for street sweeper operators, mechanics, diesel mechanics, driver helpers, shop helpers, and more. At SCA, we appreciate our employees and show that appreciation with a full benefits package (including health, vision, dental, and a 401k), paid vacation days and holidays, various voluntary benefits, and the convenience of weekly pay with direct deposit!
If you're looking for employment in San Antonio, TX, browse our current open positions and see if we have the career opportunity you've been searching for.