About Winter Springs Street Sweeping
Sweeping Corp of America, dba B&D Enterprises in Florida,  is the largest professional self-performing power sweeping and jet-vac services company in the United States. With 50 locations throughout 20 states (and growing!), Sweeping Corp of America provides reliable, efficient, and detailed street sweeping and washing services throughout Winter Springs Florida and surrounding Orlando area that keeps the city looking beautiful. From sweeping parking lots, clearing highways, cleaning a quiet street, or clearing out debris after construction and events, our Winter Springs street sweeping services are unparalleled. Our fleet is here to keep your space looking great and your city's pollution down.
Winter Springs Municipal Street Sweeping
If you're a municipality or even a local government, you know that keeping your streets clean and free of debris can be an ongoing struggle in the Winter Springs, FL area. In addition to the challenge of keeping your streets clean, you also face the task of finding an economical way to fulfill this demand. Sweeping Corp provides solutions that provide top notch customer service and help you prioritize your local street sweeping needs. We provide plans that sweep at the appropriate frequency and also provide the right equipment to meet the needs and demand of the Winter Springs Florida area.
Winter Springs Sweeping Main Services
We offer extensive street sweeping and street washing services in Winter Springs and throughout all of Florida. Our clients rely on us to clean everything from a quiet street to a busy highway. 
Using state-of-the-art equipment, we provide a wide range of street sweeping services providing Departments of Transportation (DOTs), cities, and contractors with environmentally conscious solutions that reduce pollution and keep every street as clean as possible.
Streets and Highways

Parking lots

Garage facilities

Construction sites

Industrial and manufacturing facilities

Milling and paving

Special events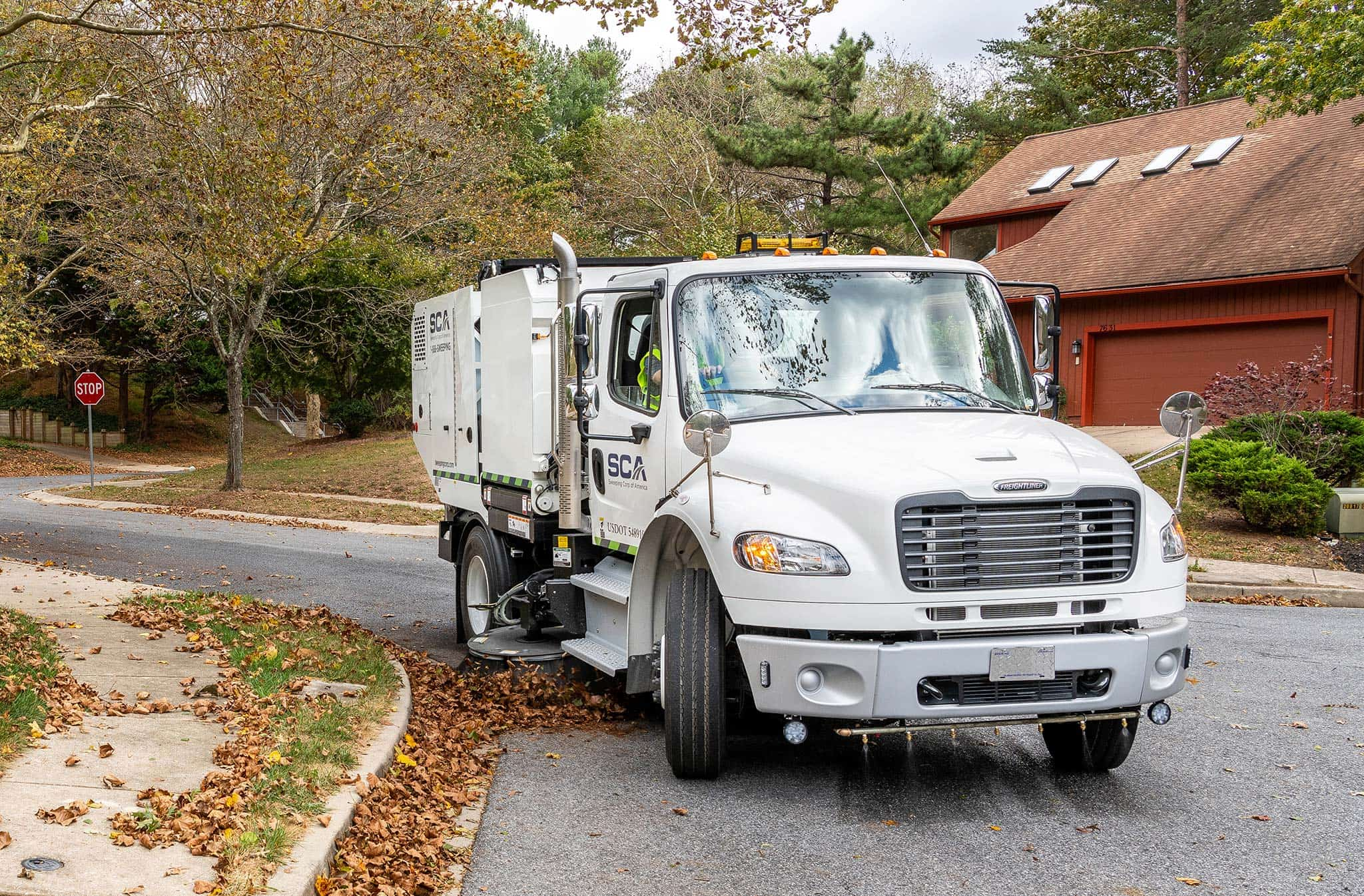 Jetvac Services in Winter Springs
Sweeping Corp of America offers industry-leading JetVac services throughout Winter Springs, FL. A minimally invasive method for cleaning all diameters of pipeline systems, we have what it takes to provide comprehensive cleaning for sewer, storm water, culvert, potable water, and industry pipeline systems. 
Our technicians are certified through the Pipeline Assessment Certification Program (PACP) and have worked with hundreds of cities and industries across the country to meet the Environmental Protection Agency (EPA) regulations.  JetVac services provided in Winter Springs include the following: 
Cleaning and inspection that of storm sewer, drain, and catch basins that removes solids, semi-solids, and liquids from lengths and depths of over 100 feet.

Closed-circuit television inspection to monitor structural integrity

Deep lift vacuum capabilities

Hydro excavating for a non-destructive way to remove soil and avoid damage to underground infrastructure

Sewer cleaning and inspection

Wet well/lift station cleaning 

Smoke testing

Confined space entry



Parking Lot & Parking Garage Cleaning in Winter Springs
Creating a clean environment in your parking lots makes a great first impression on your customers. We offer parking lot and garage facility sweeping in Winter Springs, FL according to your needs and your schedule. Sweeping Corp of America is committed to keeping your private and public parking areas clean, all while being environmentally conscious of stormwater runoff and extending the life of your parking surface. 
Our state-of-the-art street sweeping vehicles can quickly remove trash and debris from your parking areas, washing quickly and effectively while still following EPA guidelines. We provide cleaning for over 1,000 parking lots each year and have flexible scheduling around the clock. We guarantee vehicle availability with a fast and reliable response time to keep your street as clean as possible. Our unparalleled operator experience and training guarantee our service and your satisfaction.