About Jacksonville Street Sweeping
Sweeping Corp of America is the largest professional self-performing power sweeping and jetvac services company in the United States. With 70 locations throughout 21 states (and growing!), Sweeping Corp of America provides reliable, efficient, and detailed street sweeping and washing services throughout Jacksonville and Central Florida that keeps the city looking beautiful. 
From sweeping parking lots, clearing highways, cleaning a quiet street, or clearing out debris after construction and events, our Jacksonville street sweeping services are unparalleled. Our fleet is here to keep your space looking great and your city's pollution down.
Jacksonville Municipal Street Sweeping
If you're a municipality or even a local government, you know that keeping your streets clean and free of debris can be an ongoing struggle in the Jacksonville, FL area. In addition to the challenge of keeping your streets clean, you also face the task of finding an economical way to fulfill this demand. Sweeping Corp provides solutions that provide top notch customer service and help you prioritize your local street sweeping needs. We provide plans that sweep at the appropriate frequency and also provide the right equipment to meet the needs and demand of the greater Duval County area.
Jacksonville Sweeping Main Services
We offer extensive street sweeping and street washing services in Jacksonville and throughout all of Florida. Our clients rely on us to clean everything from a quiet street to a busy highway. 
Using state-of-the-art equipment, we provide a wide range of street sweeping services providing Departments of Transportation (DOTs), cities, and contractors with environmentally conscious solutions that reduce pollution and keep every street as clean as possible.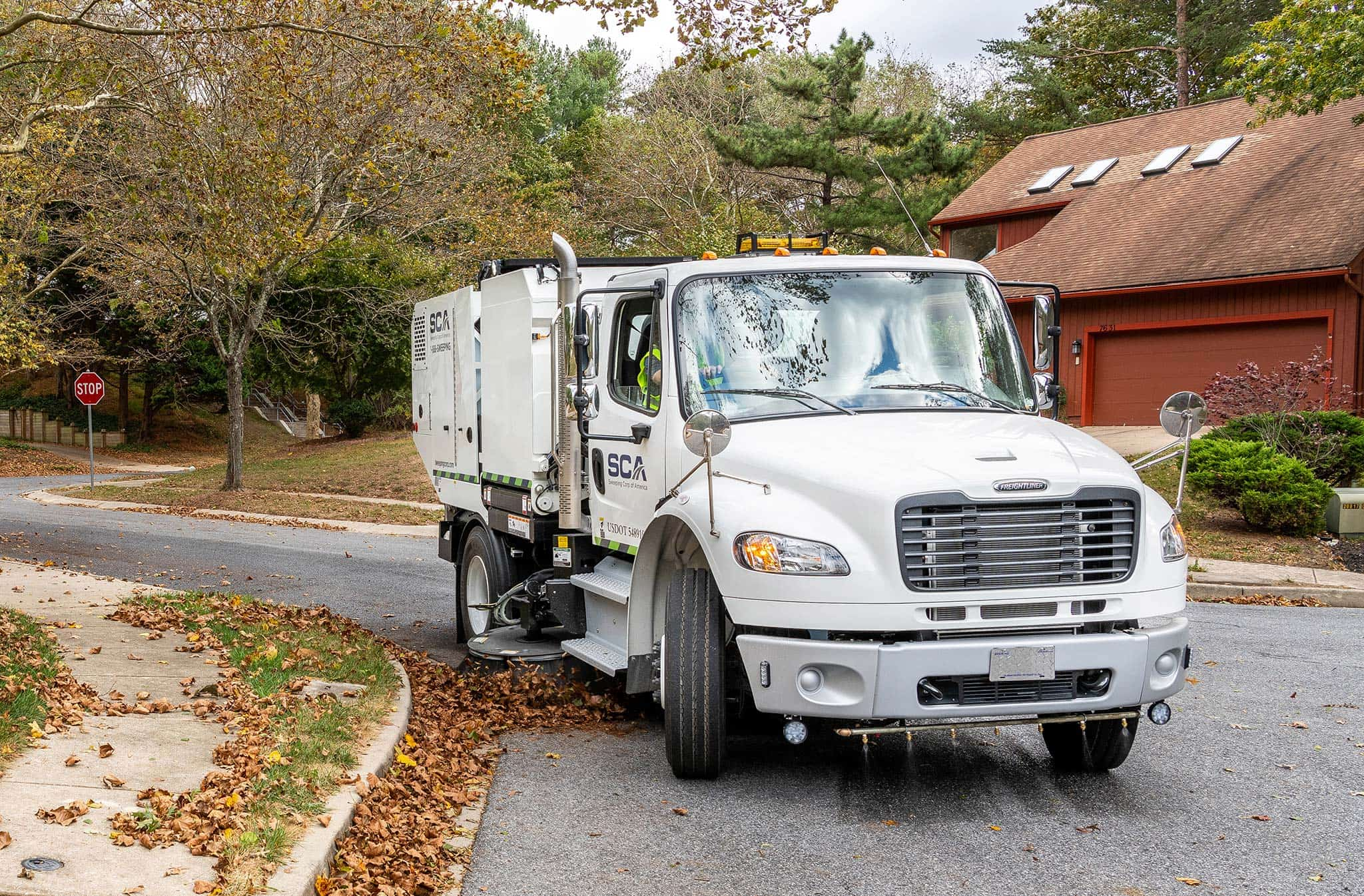 Jetvac Services in Jacksonville
Sweeping Corp of America offers industry-leading JetVac services throughout Jacksonville, FL. A minimally invasive method for cleaning all diameters of pipeline systems, we have what it takes to provide comprehensive cleaning for sewer, storm water, culvert, potable water, and industry pipeline systems. 
Our technicians are certified through the Pipeline Assessment Certification Program (PACP) and have worked with hundreds of cities and industries across the country to meet the Environmental Protection Agency (EPA) regulations.  JetVac services provided in Jacksonville include the following: 
Cleaning and inspection that of storm sewer, drain, and catch basins that removes solids, semi-solids, and liquids from lengths and depths of over 100 feet.

Closed-circuit television inspection to monitor structural integrity

Deep lift vacuum capabilities

Hydro excavating for a non-destructive way to remove soil and avoid damage to underground infrastructure

Sewer cleaning and inspection

Wet well/lift station cleaning 

Smoke testing

Confined space entry



Surrounding Jacksonville, FL Areas Serviced
Jacksonville was settled at Fort Caroline in 1564 and is one of the earliest European settlements in the continental United States. Fort Caroline was taken over by Spain in 1565, ceded to the British in 1763 although Britain returned control to Spain after the Revolutionary War and Spain eventually ceded Florida to the U.S. in 1821. During World War II the Navy constructed three navy bases in the city and the U.S. Marine Corps established Blount Island Command logistics base. Jacksonville is still home to three U.S. naval facilities including Naval Station Mayport, Naval Submarine Base Kings Bay and Naval Air Station Jacksonville. The city has over 500 neighborhoods spread across the area, and while many areas were destroyed in the devastating fire of 1901 there are four neighborhoods which are on the National Register of Historic Places. Jacksonville's natural areas are spread throughout the greater metropolitan area and include national parks, state parks and city parks. Jacksonville has the largest urban park system in the country, encompassing over 80,000 acres. Other parks in the area include the Jacksonville Arboretum & Gardens, Jacksonville Zoo & Gardens and the Tree Hill Nature Center which is an ecological preserve and educational center.
SCA Proudly services these cities near Jacksonville: Orange Park, Atlantic Beach, Lakeside, Jacksonville Beach, Palm Valley & Fernandina Beach.
Job Openings with Sweeping Corporation of America in Jacksonville, Florida
Sweeping Corporation of America is hiring! Our locations across the country have job openings for positions including street sweeper operators, mechanics and diesel mechanics, driver helpers, and shop helpers. At Sweeping Corporation of America, we offer a full benefits package (medical, dental, vision, and 401k), paid vacation and holidays, and convenient direct deposit for your weekly paycheck. Job offerings differ from location to location, so if you're seeking employment in Jacksonville, FL or nearby areas, check our current job openings for Jacksonville and see if we have what you're looking for.