About Fort Myers Street Sweeping
Sweeping Corp of America is the largest professional self-performing power sweeping and jetvac services company in the United States. With 70 locations throughout 21 states (and growing!), Sweeping Corp of America provides reliable, efficient, and detailed street sweeping and washing services throughout Fort Myers and Central Florida that keeps the city looking beautiful. 
From sweeping parking lots, clearing highways, cleaning a quiet street, or clearing out debris after construction and events, our Fort Myers street sweeping services are unparalleled. Our fleet is here to keep your space looking great and your city's pollution down.
Fort Myers Municipal Street Sweeping
If you're a municipality or even a local government, you know that keeping your streets clean and free of debris can be an ongoing struggle in the Fort Myers, FL area. In addition to the challenge of keeping your streets clean, you also face the task of finding an economical way to fulfill this demand. Sweeping Corp provides solutions that provide top notch customer service and help you prioritize your local street sweeping needs. We provide plans that sweep at the appropriate frequency and also provide the right equipment to meet the needs and demand of the greater Lee County area.
Fort Myers Sweeping Main Services
We offer extensive street sweeping and street washing services in Fort Myers and throughout all of Florida. Our clients rely on us to clean everything from a quiet street to a busy highway. 
Using state-of-the-art equipment, we provide a wide range of street sweeping services providing Departments of Transportation (DOTs), cities, and contractors with environmentally conscious solutions that reduce pollution and keep every street as clean as possible.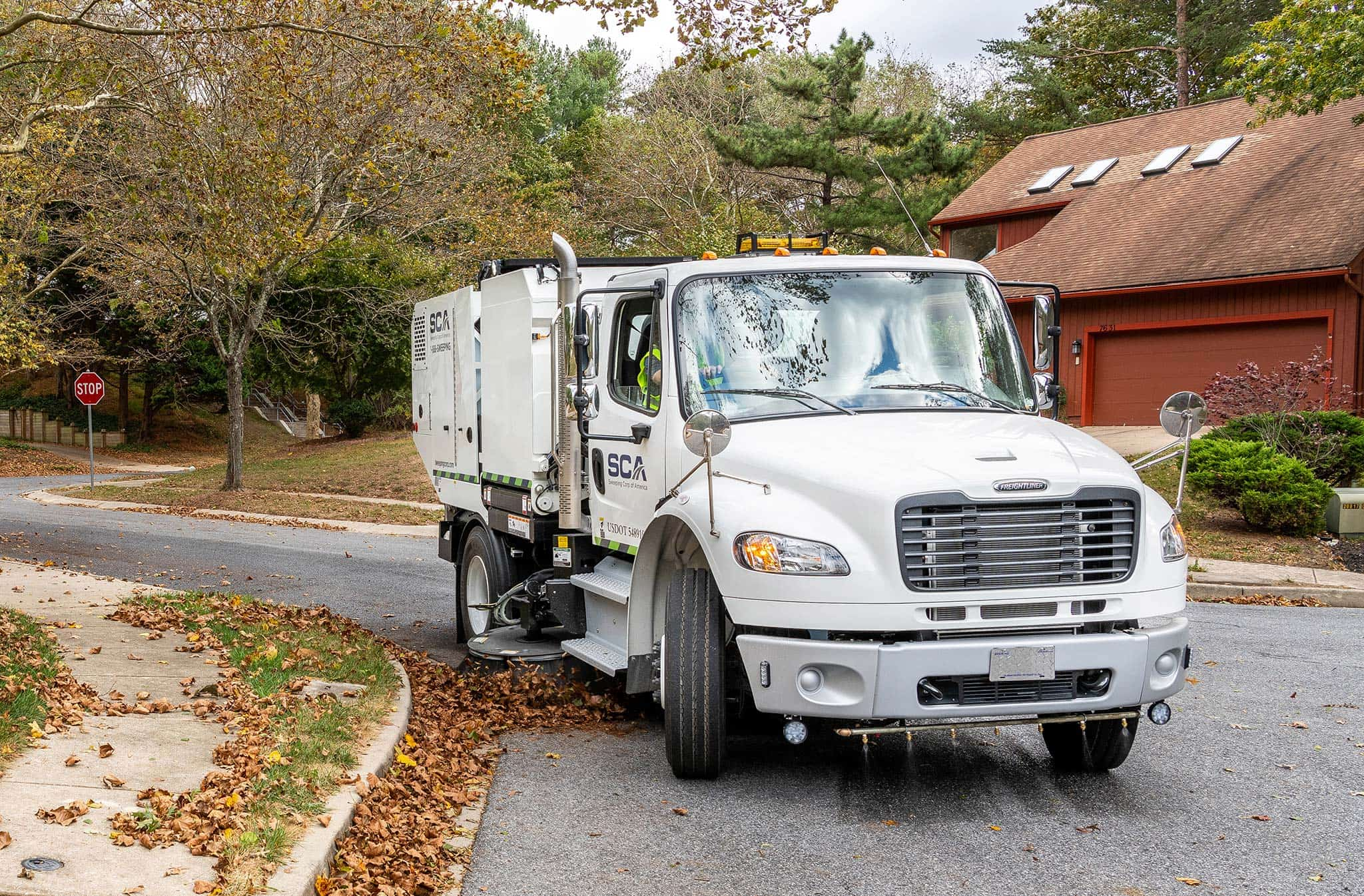 Jetvac Services in Fort Myers
Sweeping Corp of America offers industry-leading JetVac services throughout Fort Myers, FL. A minimally invasive method for cleaning all diameters of pipeline systems, we have what it takes to provide comprehensive cleaning for sewer, storm water, culvert, potable water, and industry pipeline systems. 
Our technicians are certified through the Pipeline Assessment Certification Program (PACP) and have worked with hundreds of cities and industries across the country to meet the Environmental Protection Agency (EPA) regulations.  JetVac services provided in Fort Myers include the following: 
Cleaning and inspection that of storm sewer, drain, and catch basins that removes solids, semi-solids, and liquids from lengths and depths of over 100 feet.

Closed-circuit television inspection to monitor structural integrity

Deep lift vacuum capabilities

Hydro excavating for a non-destructive way to remove soil and avoid damage to underground infrastructure

Sewer cleaning and inspection

Wet well/lift station cleaning 

Smoke testing

Confined space entry



Surrounding Fort Myers, FL Areas Serviced
Fort Myers was founded by a civil war captain who began the area's first trading post in 1866. In the early 20th century the Atlantic Coast Line Railroad opened which allowed Fort Myers to become a winter destination for the country's wealthy businessmen including Thomas Edison, Henry Ford and Harvey Firestone. Today their estates are major tourist attractions. The Fort Myers area has numerous activities and festivals which appeal to permanent residents, snowbirds and tourists alike. The Calusa Nature Center is one of the largest attractions in the area, the center is home to bird and butterfly aviaries, nature trails, picnic areas, planetarium, museum, and nature trails. The Sky Zone Trampoline Park, IMAG History & Science Center, Manatee Park and Salty Sam's Pirate Cruises are favorites among kids and teens. Adults can enjoy numerous shopping and dining opportunities such as strolling the pier in lively Times Square, eating at the popular Ford's Garage in downtown Fort Myers, and enjoying hand crafted beers at the Fort Myers Brewing Company. There are also many beaches, natural areas and wildlife preserves that will appeal to the entire family. Popular annual festivals include the Edison Festival of Light, Fort Myers Boat Show, Celtic Festival, ArtFest, and Centennial Park's Taste of Lee.
SCA Proudly services these cities near Fort Myers: Palmona Park, Pine Manor and Gateway.
Job Openings with Sweeping Corporation of America in Fort Myers, Florida
Sweeping Corporation of America is hiring! Our locations across the country have job openings for positions including street sweeper operators, mechanics and diesel mechanics, driver helpers, and shop helpers. At Sweeping Corporation of America, we offer a full benefits package (medical, dental, vision, and 401k), paid vacation and holidays, and convenient direct deposit for your weekly paycheck. Job offerings differ from location to location, so if you're seeking employment in Fort Myers, FL or nearby areas, check our current job openings for Fort Myers and see if we have what you're looking for.