About Dallas Street Sweeping
Sweeping Corp of America is the largest professional self-performing power sweeping and jetvac services company in the United States. With 70 locations throughout 21 states (and growing!), Sweeping Corp of America provides reliable, efficient, and detailed street sweeping and washing services throughout Dallas and Central Texas that keeps the city looking beautiful. 
From sweeping parking lots, clearing highways, cleaning a quiet street, or clearing out debris after construction and events, our Dallas street sweeping services are unparalleled. Our fleet is here to keep your space looking great and your city's pollution down.
Dallas Municipal Street Sweeping
If you're a municipality or even a local government, you know that keeping your streets clean and free of debris can be an ongoing struggle in the Dallas, TX area. In addition to the challenge of keeping your streets clean, you also face the task of finding an economical way to fulfill this demand. Sweeping Corp provides solutions that provide top notch customer service and help you prioritize your local street sweeping needs. We provide plans that sweep at the appropriate frequency and also provide the right equipment to meet the needs and demand of the greater Dallas Metroplex area.
Dallas Sweeping Main Services
We offer extensive street sweeping and street washing services in Dallas and throughout all of Texas. Our clients rely on us to clean everything from a quiet street to a busy highway. 
Using state-of-the-art equipment, we provide a wide range of street sweeping services providing Departments of Transportation (DOTs), cities, and contractors with environmentally conscious solutions that reduce pollution and keep every street as clean as possible.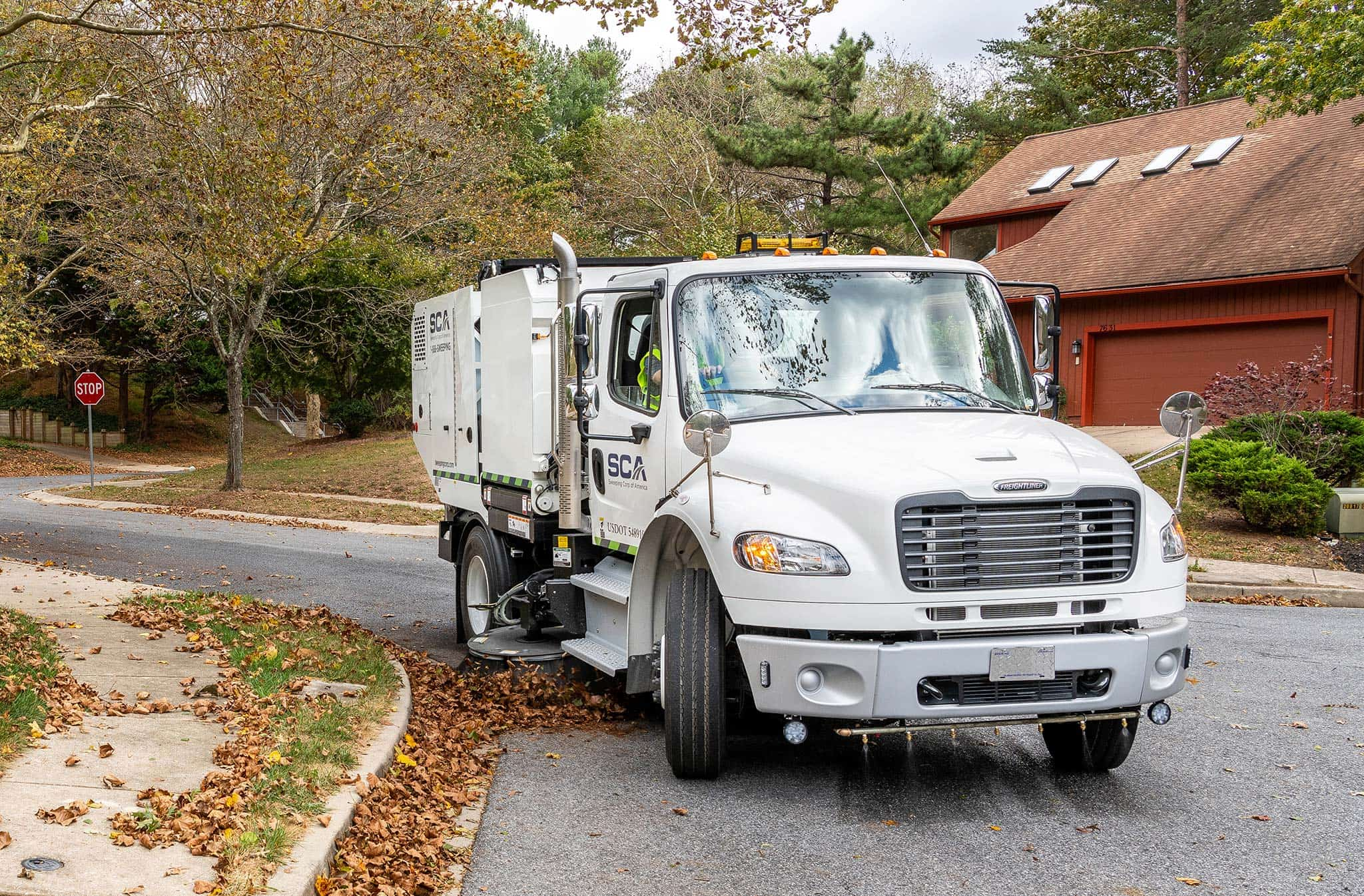 Construction Site Cleanup Services in Dallas, TX
Construction is common in a growing city like Dallas, so if you're in need of construction site cleanup services, Sweeping Corp of America has the excellence and professionalism you're looking for. Whether you need nearby roads swept free of pollution-causing dirt track out, want to control dust around new housing construction projects, or you simply need a cleanup ahead of construction site inspections, our team can make it happen. Ensure your construction site cleanup and sweeping is done with safety and attention to detail in mind by contacting SCA.
Surrounding Dallas, TX Areas Serviced
While Dallas is well known for football, its long running state fair and the home to multiple fortune 500 companies, most visitors are not aware of its vibrant art and culture scene. The Arts District north of downtown includes three art museums, five performing arts centers and multiple historical and science museums. The Texas state fair has been a fall staple in Dallas since 1886. Traditional fair activities include the Red River Rivalry game held at Cotton Bowl at Fair Park, nightly Starlight Parade and a variety of unique deep-fried foods. People travel from all over the U.S. to try deep fried avocados, fried banana splits, fried cheesecake and other delicious but unhealthy treats. Football is an important pastime in Texas and crowds can be found at games ranging from high school to pro ball at the AT&T stadium in nearby Arlington, home of the Dallas Cowboys.
SCA Proudly services these cities near Dallas: Fort Worth, Arlington, Plano, Garland, Irving & Frisco. Request a quote today to learn more about our street sweeping services and how we can help keep your community looking its best.
Job Openings with Sweeping Corporation of America in Dallas, Texas
Sweeping Corp is hiring! Our locations across the country have job openings for positions in the street sweeping industry including street sweeper operators, mechanics and diesel mechanics, driver helpers, and shop helpers. At Sweeping Corporation of America, we offer a full benefits package (medical, dental, vision, and 401k), paid vacation and holidays, and convenient direct deposit for your weekly paycheck. Job offerings differ from location to location, so if you're seeking employment in Dallas, TX or nearby areas, check our current job openings for Dallas and see if we have what you're looking for.